HOW OUR TUNA IS BORN
WHERE
In the non-overexploited areas of the Oceans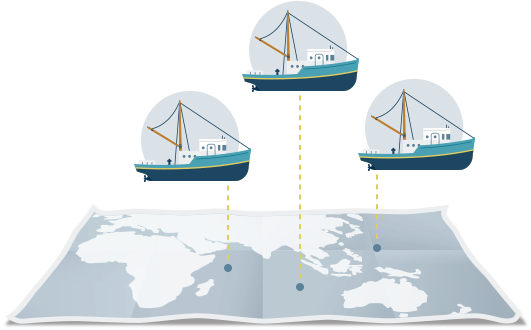 Excluding marine reserves or areas designated to become so.
SPECIES
Only mature yellowfin tuna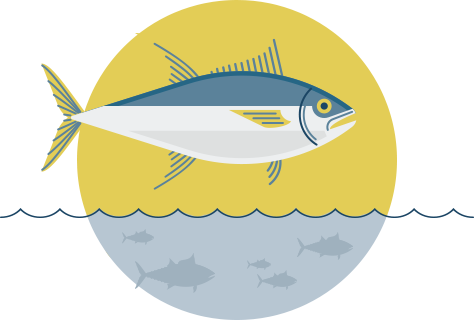 Yellowfin Tuna (Thunnus albacares) weighing at least 20 kg or spanning 1 metre in length, a size that ensures reproduction and preservation of the species.
FISHING METHOD
100% sustainable, with purse seines on free schools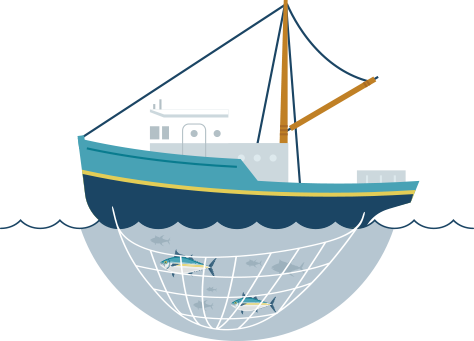 Fished with purse seines on free schools, the most selective method with the lowest impact, together with pole & line fishing, to capture this species.
PROCESSING
100% in Italy, at the Olbia plant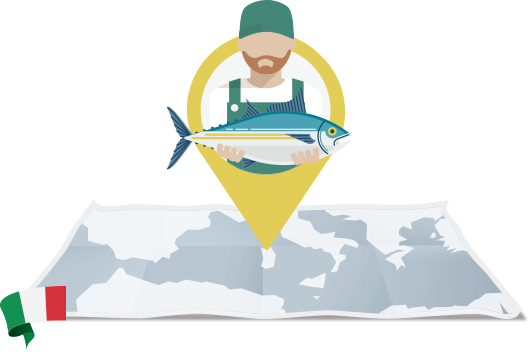 Processed with passion and with artisanal care, from the entire fish to packaging, all in the same day at our plant in Olbia, Sardinia.